Home
Logis-Tech are suppliers of radiodetection equipment to the many varied utility industries; electrical, gas, water, telecommunications, etc,. 
A-1 Technical Training, a sub division of Logis-Tech (UK) is an approved SQA centre and delivers Health & Safety and the Streetworks re-assessment construction courses for operatives and supervisors.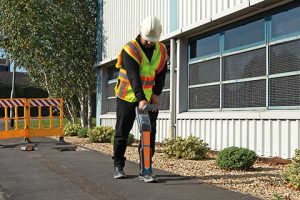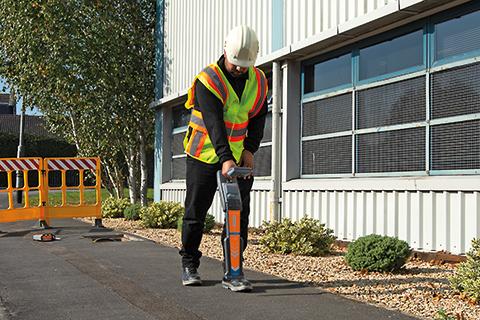 The products Logis-Tech supply include:
(i) Cable avoidance tools
(ii) Cable and pipe locator range
(iii) Pipeline integrity and corrosion control
(iv) Ground penetrating radar systems
(v) Pipeline Inspections
(vi) Metal and Magnetic locators
(vii) Sondes
(viii) Accessories
(viiii) Time Domain Reflector / cable test
A-1 Technical Training, a sub division of Logis-Tech (UK) is an approved SQA centre and delivers the following construction courses;
One day course:Level 1 Health and Safety in the Construction Environment (Green Labourer's card)
Two day re-assessment course NRSWA /SWQR Streetworks re-assessment course

NRSWA / SWQR Operative (yellow streetworks card)

NRSWA / SWQR Supervisor (blue streetworks card)
NRSWA / SWQR Operative & Supervisor (white streetworks card)
In April 2017 new regulations were announced in the Scottish Parliament, regarding The Road Works (Qualifications of Operatives and Supervisors) (Scotland) Regulations 2017.
On the 4th September 2017, these new regulations came into force, and the current regulations, The Road Works (Qualifications of Supervisors and Operatives)(Scotland) Regulations 1992 that exist will be revoked.
Current Street Works card holders will not have to do anything immediately to move onto to the new system which will be administered on behalf of the Scottish Ministers by the Scottish Qualifications Authority using the Street Works Qualifications Register.
The changes will not affect your existing qualifications or your existing Street Works card – they will remain valid until its expiry date.
From 4 September 2017, whenever it is time for you to renew your qualifications, you must be successfully reassessed through a process recognised by one of the approved Awarding Organisations in each of the prescribed qualifications you wish to renew the registration of.
Also from 4 September 2017 there will be no requirement to hold any particular combination of (non-key) certificates, as each certificate is a qualification in its own right. You can be assessed (or re-assessed as appropriate) in the certificates which are relevant to your work.
On renewing the registration of your qualifications, your old style qualifications will automatically be converted to their new equivalent certificates.
Each certificate will have its own expiry date – there will no longer be a card expiry date.
SDS Funding of £ 200 per year is available for those eligible and living and working in Scotland for the above courses.
The following websites are also owned by Logis-Tech (UK)
www.openlearningengineering.co.uk