1205 CX-A Advanced CATV TDR
The 1205CX-A TDR provides the CATV technician with unparalleled fault-finding capability, a sub-nanosecond pulse and PC connectivity.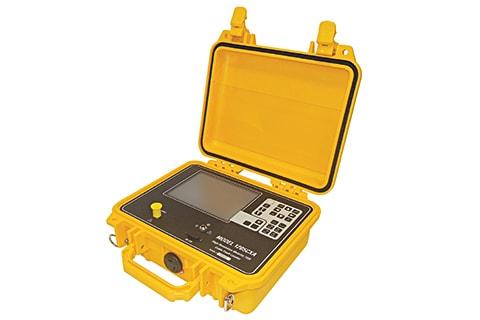 With a sub-nanosecond pulse, a rugged and robust package and full PC connectivity, the 1205CX-A offers industry-leading performance as well as having the Riserbond ease of use functionality. It is intuitive and easy to use and meets the users needs both in performance and in use. It has advanced features such as auto fault find and is housed in a field-proven rugged and robust enclosure. The 1205CX-A is complete fault finding package for the CATV field engineer.
The 1205CX-A TDR is not suitable for use in Europe or Australia and some other jurisdictions, please contact Logis-Tech for details.