Contact Us
If you have any questions regarding any of the products that we are supplying or the Level 1 CSCS Green labourers card or the NRSWA / SWQR (Street Works Qualification Register) card.  Please do not hesitate to contact us.
For more information;
Email: hugo@logis-tech.co.uk
Telephone: +44 (0) 141 423 6911
Mobile: 07941582561 or use the Contact Form below.
A-1 Technical Training
Logis-Tech Associates
140 Boyd Street
Crosshill
Glasgow
Scotland, UK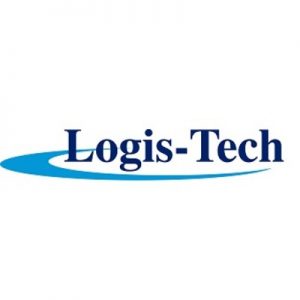 Centre No: 3009491
Tel No: 0141 423 6911
Mobile No: 07941582561
Email: hugo@logis-tech.co.uk

Logis-Tech also own the following websites:
Logis-Tech have a dedicated website solely for the Leakshooter
www.leakshooter.co.uk,
Logis-Tech are the UK distributers for Synergy Technologies,
www.Leakshooters.com,
Logis-Tech also have the following web sites:
www.openlearningengineering.co.uk,
www.Logis-tech.co.uk,
www.ptdq.org,
www.rawdonroofing.co.uk
Privacy Statement
About this Statement
This statement explains how we use the information we collect about you via this website.
Who we are
References in this statement to "we", "us" and "our" are to A-1 Technical Training, Logis-Tech (UK), 140 Boyd Street, Glasgow, G42 8TP, Scotland, UK
Updates
Any updates/changes to this statement will appear on this webpage. Please check this webpage from time to time to ensure that you are aware of any such changes.
What information we collect
Information volunteered by you: The information we collect via this website includes any personal details you type in and submit (such as your name and email address, for example). It will not be passed to any 3rd party.
IP address
The information we collect via this website may also include your IP address: this is the individual identification number that is assigned to your computer when it is connected to the Internet. This information is automatically logged by our web server.
Browser cookies
We use browser cookies to collect data which enables this website to recognise you and to compile traffic statistics about how this website is used (including, for example, how frequently a page is accessed). A browser cookie is a small file which is stored in your computer's memory when you navigate around this website. Not all browser cookies are deleted when you close your browser but a browser cookie in no way gives us access to the files stored on your computer.
What we do with the information we gather
Statistical analysis: We use traffic data (which is generated using IP addresses and browser cookies) to monitor the performance of our website, assess interest in it and to help us decide how it can be improved. We will use information about how you use our website to compile anonymous statistics only.
Recognising you: We may use browser cookies to recognise you and your preferences in order to manage access to the secure areas of this website and to tailor this website to match your interests and preferences.
Keeping you informed
If you give us your consent, we may email information to you from time to time which we believe may be of interest to you, such as information concerning our courses, products, or services. All correspondence will contain a link to allow you to opt out of receiving further correspondence.
Sharing your data: We may share information about you with our service providers (to help us manage this website and provide our services). We will ensure that any organisation we share your data with, complies with GDPR and UK Data Protection Law.
Law enforcement
We may disclose information about you to law enforcement officials in the investigation of any alleged unlawful activities by you.
Your rights
You may opt-out from receiving communications from A-1 Technical Training, Logis-Tech Associates at any time by writing to us at Marketing, A-1 Technical Training, Logis-Tech Associates, 140 Boyd Street, Glasgow, G42 8TP, Scotland, UK or email hugo@logis-tech.co.uk
Access
You have the right to request a copy of personal information we hold about you. To do this, simply write to us at Executive Office, A-1 Technical Training, Logis-Tech Associates, 140 Boyd Street, Glasgow, G42 8TP, Scotland, UK.
Should we be prevented from disclosing your personal information, we will give reasons for our refusal. We may request that you provide further information and identification to enable us to comply with your request. We will normally supply the information you request within a calendar month.
Correcting errors: If you believe that any information we are holding about you is incorrect or incomplete, please write to the above address. We will promptly correct any information found to be incorrect.
Under certain circumstances, you also have the following rights:
The right to have data erased (right to be 'forgotten')
The right to have your data supplied in an electronically portable format
The right to withdraw consent (if consent was obtained when the data was collected)
Rejecting cookies: For information about browser cookies and how to set your Web browser to reject the cookies used by this website, please visit the website set up by the Interactive Advertising Bureau (Europe) at: http://www.allaboutcookies.org. In some instances, unless these cookies are accepted, you will not be able to access parts of this website.
For further information about privacy and GDPR, please contact A-1 Technical Training, Logis-Tech (UK), 140 Boyd Street, Glasgow, G42 8TP, Scotland, UK.
More information: You can find detailed information about your rights under GDPR and UK Data Protection legislation on the UK Information Commissioner's website: www.ico.gov.uk.
You may complain to the Information Commissioner if you are dissatisfied with the way we handle your personal data by emailing: hugo@logis-tech.co.uk