Home
A-1 Technical Training, Logis-Tech are now delivering the Street works Card (SWQR / NRSWA Card) for operatives and supervisors for the regions of Scotland, Wales and Northern Ireland..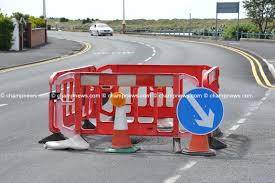 In April 2017 new regulations were introduced and announced in the Scottish Parliament, regarding The Road Works (Qualifications of Operatives and Supervisors) (Scotland) Regulations 2017.
On the 4th September 2017, these new regulations came into force, and the current regulations, The Road Works (Qualifications of Supervisors and Operatives)(Scotland) Regulations 1992 that exist have now been revoked.
Current Street Works card holders will not have to do anything immediately to move onto to the new system which will be administered on behalf of the Scottish Ministers by the Scottish Qualifications Authority using the Street Works Qualifications Register.
The changes will not affect your existing qualifications or your existing Street Works card – they will remain valid until its expiry date.
From 4 September 2017, whenever it is time for you to renew your qualifications, you must be successfully reassessed through a process recognised by one of the approved Awarding Organisations in each of the prescribed qualifications you wish to renew the registration of.
Also from 4 September 2017 there will be no requirement to hold any particular combination of (non-key) certificates, as each certificate is a qualification in its own right. You can be assessed (or re-assessed as appropriate) in the certificates which are relevant to your work.
On renewing the registration of your qualifications, your old style qualifications will automatically be converted to their new equivalent certificates.
Each certificate will have its own expiry date – there will no longer be a card expiry date.